Pattaya Travel Tips - Helpful hints and advice on local destination information
Pattaya Travel Tips - Helpful hints and advice on local destination information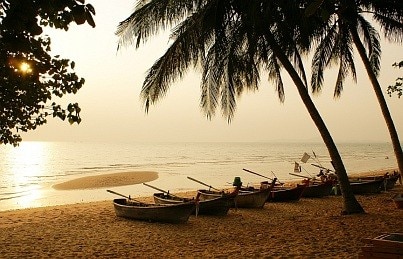 Pattaya is without doubt tourist friendly. You will find ATMs in abundance, fast food outlets on every corner, Western shops and convenience stores and a range of international restaurants. However, due to its popularity, it is also vital to keep your wits about you when it comes to your safety. Never flash money around and always make sure valuables are kept in a hotel safe.
Customs and etiquette
As a country, Thailand has many laws of etiquette which should be followed. However, the Thais who live and work in Pattaya are forgiving of cultural faux pas as they deal with tourists every day.

Be respectful to those you meet and avoid causing a fight or argument in public as this could result in 'loss of face', a revered concept in Thailand. It is important not to disrespect the royal family and try to avoid getting into conversations about politics. It is a Buddhist country and therefore very tolerant but it pays to be polite at all times.


Money
The Thai baht is the local currency. There are countless ATMs located through the city as well as currency exchange booths linked to banks. You will have no problem exchanging money or travelers checks.

While credit cards are accepted in the larger stores and restaurants, the markets, small shops and local restaurants generally only accept cash. Souvenirs, clothing, food and transport are generally very cheap, especially if you head to the local markets. As you get into international named stores, prices rise.


Weather
Pattaya experiences three distinct seasons; the warm, dry season (which is essentially the 'winter'); the hot dry season; and the warm wet season. The winter months are the most popular as they are not too hot and you can virtually be guaranteed no rain. This lasts from about November to February and after this is the hot season.

The hot season is often very uncomfortable can see extremely high humidity levels and is generally the least pleasant time to visit when it comes to the weather. The hot season begins in March and lasts through until the end of May, when the rains come.

The rainy season is often just as hot, but the rain generally cools things down for a while. The rains begin in June and last through October, with August and September seeing the most rainfall. In between the rain, however, there are usually plenty of warm sunny days.
Transportation
Pattaya is actually a very small and compact city. Options for getting around are fairly limited as the majority of people use the shared blue buses, known locally as songthaew. These taxis are readily available and are the cheapest and most effective way of getting from A to B.

Regular taxis are available but they are generally taxis which have recently arrived from Bangkok and are awaiting a fare back to the capital. They are expensive and drivers rarely agree to use the meter.

Another option for getting around is by motorbike taxi but these are not always safe as no helmet or protective clothing is available. If you are looking to embark on a few daytrips out of Pattaya, it is worthwhile hiring a car as this is the cheapest and most convenient option for getting around outside the city.

The nearest main airport is Bangkok's Suvarnabhumi Airport (BKK), which received flights from around the globe. It is possible to get a taxi or bus to Pattaya directly outside the airport, with the journey taking about two hours.


Fast facts
Population: 104,318
Spoken languages: Thai, English
Electrical: 220-240 Volts, 50 Hertz
Phone/calling code: +66 38


Discover
Find your perfect holiday in Pattaya
From 2220 hotels.