Hokkaido Food and Dining Guide - Restaurants, where to eat, and more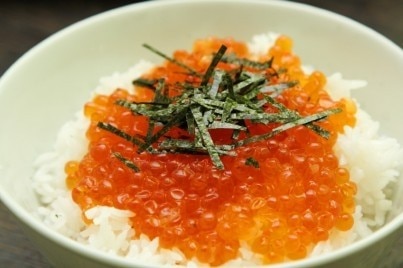 Hokkaido's best dining district is in Sapporo. All of the major shopping malls have food courts (usually on the basement level) with noodle shops, Western fast food restaurants and cafés. Most of these complexes also have blocs of nicer restaurants on their top floors, some of which come with a view.
As with all of Japan, some of the best cuisine on Hokkaido's menus is seafood. Hairy crab (kegani) is a popular dish, featured alongside sea urchins, oysters and deep-sea fish. Sushi and sashimi are widely available, with the best found in top-end sushi bars across Sapporo's major commercial district.

Agriculture also thrives on Hokkaido, with fresh daikon radish, leeks and soybeans featured heavily in local dishes. A favorite dish with international tourists is ishikari-nabe, a hotpot with salmon and fresh herbs. Hokkaido's dairy industry supplies milk for dishes like Sapporo ramen, a noodle dish flavored with butter and corn.


Ramen Yokocho
This street cuts through Susakino in Sapporo and contains row after row of ramen noodle shops. Most of them don't close until long after midnight. Diners take their seat at the counter and can make their selection by looking at the pictures posted in the menu or on the front door.


Sapporo Station
This transport hub is the centerpiece for the most prosperous commercial district on the entire island. Numerous shopping complexes are found here, each with their own array of eateries. North of the station is where beer enthusiasts will find Sapporo Bier Garten, as popular with visitors as it is with locals.


Susukino
Another district in Sapporo, Susukino is synonymous with nightlife in Hokkaido. Aside from bars and dance clubs, this area has several of the best restaurants on the island along with a few late-night noodle shops. It's found south of Odori Park in an area known for charming architecture that dates back a century or more.


Hokkaido restaurants
Sky J
W2 N5, Jr Tower, Sapporo
Phone: +81 11 251 2222
Arguably the best restaurant in all of Hokkaido, Sky J is situated on the 35th floor of the JR Tower with views over the metropolitan area. The international menu features set meals and a la carte dishes prepared with fresh, organic produce. In the evening, Sky J doubles as a cocktail lounge.

Mikuni Sapporo
W2 N5, Stellar Place, Sapporo
Phone: +81 11 251 0392
The resident chef (Kiyomi Mikuni) of this restaurant is hailed as Japan's foremost authority on French cuisine. Mikuni Sapporo is located on the ninth floor of Stellar Place and serves set meals that capitalize on the season's freshest ingredients. The exclusive wine list is a perfect match for these French dishes.

Palace Toriyoshi
S5 W5, Japanland Building, Sapporo
Phone: +81 11 521 2002
This restaurant specializes in grilled chicken (yakitori), but it breaks from convention with creative ideas diners are unlikely to encounter anywhere else. The menu is in Japanese, but the competent wait staff is used to entertaining foreign guests and can help with the selection process.

Sapporo Bier Garten
N7 E9, Sapporo Beer Museum, Sapporo
Phone: +81 11 742 1531
Home of world-famous Sapporo Beer, Sapporo Bier Garten adjoins the Sapporo Beer Museum. The best dining room is Kessel Hall, a gaping room that displays a century-old mash tune that was used by the original brewery. Aside from draft beer, the most popular menu item is grilled mutton and vegetables (called 'Genghis Khan') prepared at your table.

Find more information about Hokkaido and hotels in the area:
Japan hotels