Hokkaido Travel Guide - Your destination overview of Hokkaido, Japan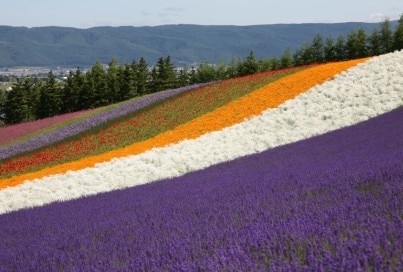 Japan's youngest province, Hokkaido, is the archipelago's northernmost island. Before the 1800s it was inhabited by the Ainu people, a minority group that still exists here and has recently made major breakthroughs in gaining mainstream recognition. Tourists come mainly for the region's outdoor appeal.
For many Japanese, Hokkaido is the last frontier, and this is for good reason. There are more open spaces and national parks here than anywhere else in Japan. While tourism is an important industry, the number of annual visitors is relatively low. Tourists in Hokkaido have the mountains and vistas to themselves.

Sapporo is the most important city on Hokkaido, and it has gone so far as to secure fifth-city status in all of Japan. Even so, the entire Hokkaido region is home to a paltry five percent of the national population, another testament to the remoteness of this island.

In 1972 Hokkaido hosted the Winter Olympics. Since then this has remained a world-class place to ski and snowboard. Two million skiers visit over the course of one season, many of them staying close to Sapporo due to the wealth of local facilities.


Do-hoku
The northernmost region in Japan, this part of Hokkaido is synonymous with extremes and cold weather. Tourists come for the annual dogsled race in the winter, or for the views of Mt Rishiri, which creates the appearance of a floating mountain out to sea. Finnish reindeer are reared on farms in this part of Hokkaido as well.


Do-to
Still rugged and relatively untouched, Eastern Hokkaido is renown for its virgin forests. Shiretoko Peninsula and the accompanying UNESCO World Heritage site are wildly popular with nature lovers and outdoors types. Japanese cranes are bred here and can be spotted in local marshlands.
Taisetsu Mountains
One of the central districts, Taisetsu Tokachi is where tourists can view Hokkaido's renowned lavender fields. The best time to visit is in the early summer when the flowers are in bloom. Other attractions in this part of Hokkaido include Asahiyama Zoo and Lake Shikaribetsu.


Do-o
All tourists spend at least a little time in Do-o, the central district, because it includes Sapporo, the most important city on Hokkaido. Much of Hokkaido's infrastructure, from shopping malls to ski resorts, is found here in the center.

There are also a number of institutions celebrating the history and culture of the island.


Do-nan
Southern Hokkaido is more temperate than the rest of the island, and this makes it an excellent destination for springtime floral displays. Tourism picks up in this part of the island during the cherry blossom season (April to May), which is also the best time to see Goryokaku Fort with its distinct Western style.

Find more information about Hokkaido and hotels in the area:
Japan hotels