Delhi Travel Tips - Helpful hints and advice on local destination information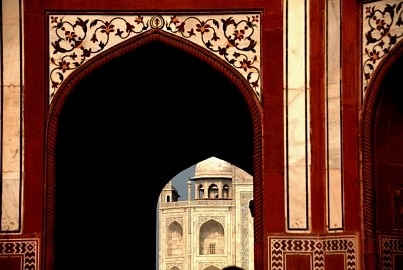 Visitors to Delhi should be aware that many scam artists and pickpockets are in operation. People offering advice, especially taxi drivers are often unreliable and first time visitors should avoid admitting their lack of experience in India as they are likely to be targeted by scam artists.
Women should be particularly cautious and avoid walking or traveling by taxi alone. In general, visitors should exercise common sense and extreme caution at all times, particularly when exchanging money or buying tickets.


Customs and etiquette
Indians are very hospitable people and generally welcome different cultures to their country. Most Indians show great tolerance of foreign etiquette; however, visitors should adhere to a number of rules, particularly regarding religion, and religious sites.

Dressing conservatively when visiting a place of worship is imperative, and shoes should be removed before entering the building. Holy objects shouldn't be touched by the feet or left hand, and in general the left hand should not be used for giving, receiving, pointing or eating.

Tipping is not mandatory, but is customary, especially in upmarket restaurants. The amount is up to the customer, but the usual 10 percent is the norm in the plushest resorts.
Money
The Indian rupee (INR) is the local currency. Living costs are low in Delhi, and it is possible to find a substantial meal for less than a dollar.

Credit cards are accepted in major restaurants and hotels, and ATMs are dotted around the city. It's a good idea to always carry some small notes for market purchases and leave the bulk of your notes in a safe place.


Weather
The summer months in Delhi can be extremely hard to tolerate due to high levels of pollution and humidity. Monsoons blow in from July until mid-September, bringing plenty of heavy downpours.

The winter months from October through until April are the most pleasant time to visit, when the temperatures are lower and the air is much drier. Thick fog can be an issue during December and January, often disrupting air travel.


Transportation
Getting around Delhi can be extremely frustrating, as roads are usually congested and many drivers will try to charge tourists ten times the actual fare.

The Delhi Metro provides the quickest, most convenient transport, and fares are cheap. Unfortunately, there are only three lines, so city coverage is limited.

Buses are cheap and services cover the entire city; however, the absence of comfort and space is a major drawback. The lack of air con, overcrowding, and erratic driving makes bus travel a very unappealing option to most tourists.

Taxis are useful for seeing out of town sights, and can be booked by telephone. While most have a meter, drivers often rig it, so it is best to arrange a price before setting off.

Auto rickshaws and cycle rickshaws are ideal for short distances when it's too hot or bothersome to walk.

The best way to travel between Indira Gandhi International Airport (DEL) and your hotel is in a taxi arranged by your hotel. Alternatively, you can find a taxi from the prepaid booths in the international terminal.


Fast facts
Population: 13,782,976
Spoken languages: Hindu, Urdu, Punjabi, English
Electrical: 240 Volts, 50 Hertz; round two or three-pin plugs used
Phone calling code: +91 11
Discover
Find your perfect holiday in New Delhi
From 0 hotels.