Chiang Mai Shopping Guide - Find where and what to shop and buy
Chiang Mai Shopping Guide - Find where and what to shop and buy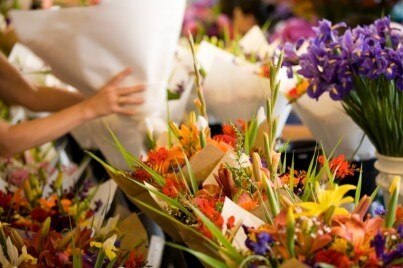 Chiang Mai is a great city for those who like to shop as tourists can get good value for money here on a wide variety of weird and wonderful things. It is one of the country's cheapest places to buy Asian handicrafts, such as traditionally made clothing, silverware, silk, ceramics, art and antiques.
The best place to head for souvenirs and handicrafts is the Night Bazaar around Chang Klan road. Handicrafts wholesalers can also be found at Borsang Village and San Kamphaeng, however, where you can get more for your money if buying in bulk. Those looking for antiques should head to Baan Tawai in the south of Chiang Mai.

Shoppers searching for more modern items will, however, be able to pick up everything they need in Chiang Mai, whether it be fashionable cosmetics, gadgets, clothing or furniture. The two main shopping centers are Airport Plaza and Kad Suan Kaew.


Night Bazaar
This area can get very busy, particularly during the peak shopping season around Christmas time. This is probably the best place to buy locally made, cheap stocking-fillers, however, so it is worth braving the crowds. The best time to come is around 18:00 when all the stalls have set up but most of the tourists are still eating. Look out for the customized flip-flops and the amazingly intricate soap sculptures.
Walking Street Market
Held on Sundays along Rachadamnoen Road from about 16:00 until 23:00, Walking Street Market is the best place to pick up local arts and crafts. Prices are reasonable and there is a huge array of products, from local hill tribe clothing to paintings. There are also plenty of tasty snacks to keep you refueled along the way.


Chiang Mai Airport Plaza
This is one of Chiang Mai's biggest international shopping centers and visitors will be able to find all their home comforts here. It is located next to the airport in the south of town. Robinson is the huge, five-floor department store here, selling everything from high-end cosmetics to flat-screen televisions. There are also countless other internationally recognized shops, as well as good hairdressers and even salons offering Botox injections. Northern Thailand's biggest aquarium is also within the mall.


Kad Suan Kaew
Kad Suan Kaew is situated just outside of the city walls in the northwest of town. The shops here are more local, with countless tacky accessory stalls, mobile phone shops and customized clothes outlets. Central is, however, a huge department store spanning four floors of the mall. International shoppers can buy designer jewelry, make-up and clothes here as well as electronics, stationery and soft furnishings. There is also a supermarket in the ground floor stocking a variety of local and international food, but expect to pay a little over the odds for the more luxury items.


Pantip Plaza
Pantip Plaza can be found on the main street leading off from the Night Bazaar. This is probably the best place to buy gadgets or a computer as there are good deals on items made in Asia. There are also a few shops selling genuine, licensed software here, although they are hard to locate among the sea of counterfeiting that surrounds them. Stores dedicated to individual brands, such as Acer, Dell and Sony, can also help you with any technical problems you might be having while away.


Chiang Mai shopping tips
Most of the big shopping centers seem to have some sort of sale on at all times, but just before Christmas is when you will find discounts on almost everything. When buying from street stalls or in local shops, the secret is to haggle. Quite often tourists will be quoted a price that is at least three times more than a local would pay, so don't feel pressured to just hand over the cash. Unless you are very stubborn, it is also unlikely that a stallholder will settle for your first price, so start low and expect to be pushed up.
Discover
Find your perfect holiday in Chiang Mai
From 1710 hotels.