Canberra Travel Guide - Your destination overview of Canberra, Australia
Canberra Travel Guide - Your destination overview of Canberra, Australia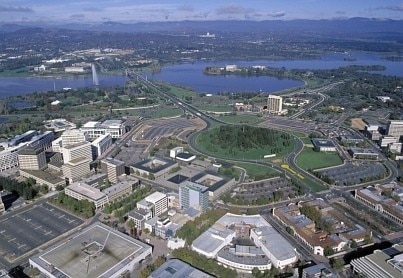 Australia's capital city is located in the Australian Capital Territory. Although this modern city has a reputation for being a bit on the dull side, the millions of tourists who travel here from all over the world each year soon discover this is not the case.
In fact, Canberra has a vibrant nightlife with an excellent range of live music venues, bars, restaurants and nightclubs, many of which are open 24 hours. There is a good choice of accommodation and while travelers who like the finer things in life will find plenty of four and five-star hotels, budget travelers will be able to choose between a number of clean and comfortable hostels and guesthouses.

When it comes to attractions, Canberra is bursting with historically significant buildings, monuments, museums and parks. The city has been planned so that all parts are easily accessible and there are plenty of transportation options available.


Canberra City Centre
A large number of Canberra's main historic landmarks can be found here, including the Australian War Memorial, the National Gallery of Australia, New Parliament House and Telstra Tower. Visitors can climb Telstra Tower for stunning panoramic views across Canberra and Lake Burley Griffin and enjoy vibrant evening entertainment in this district.
Chinatown
Located around Woolley Street in the Dickson area of Canberra, Canberra's Chinatown is an interest place to explore. Visitors will find a large number of authentic Chinese and Cantonese restaurants here as well as a collection of interesting buildings.


North Canberra
Accommodation comes in all shapes and sizes in this district and as well as luxurious hotels, budget travelers will find cheap places to stay such as Canberra Youth Hostel. A number of tourist attractions can also be found in this part of the city, as well as plenty of bars and restaurants.


South Canberra
Those who love to shop should head to South Canberra's fashion boutiques, shopping arcades and antiques stores. This is an excellent place to eat as there are numerous restaurants to choose from.


Tuggeranong
Tuggeranong is home to a number of natural attractions such as Tidbinbilla Nature Reserve and visitors can get some fresh air by exploring the walking trails here. After the sun sets, people head to this district to drink in the large, friendly bars and pubs.


Woden Town
The Woden Town district of Canberra is a vibrant entertainment center and features plenty of live music venues and popular jazz clubs. The main attractions in this district include the Cotter Reserve and the Mount Stromlo Observatory.


Discover
Find your perfect holiday in Canberra
From 150 hotels.