An India travel guide – temple sculptures, leafy backwaters and colonial grandeur
An India travel guide – temple sculptures, leafy backwaters and colonial grandeur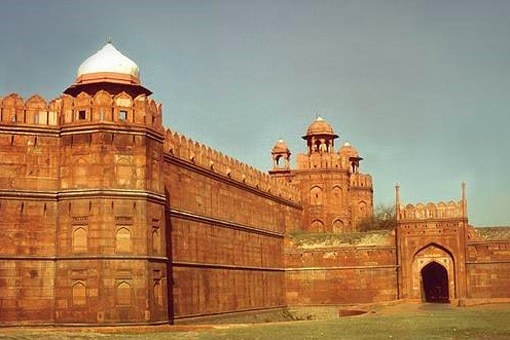 Embrace teeming, Technicolour variety on a holiday in India. From remote deserts to temple festivals, buzzing street markets to soaring mountains, all stirred up with sizzling cuisine, book a hotel in India to find your own personal nirvana.
Get your bearings
On south Asia's tip bordering the Indian Ocean, diamond-shaped India is home to extremes of cultures, landscape and cuisine. The soaring Himalayas dominate the far north, giving way to capital Delhi's Mughal monuments. Snaking south-east to Varanasi is the holy river Ganges, with the faded colonial grandeur of Kolkata, formerly known as Calcutta, further east. Down the south-east coast, Chennai has a very British feel. Kerala's beaches and languid backwaters mark the south Indian peninsula, giving way to Goa's busy beach resorts along the western coast. Frenetic Mumbai dances to a bustling Bollywood beat, and north-western Rajasthan's scorched deserts are home to magical palaces and forts.


Historic cities
On your holiday in India, take in Delhi's Mughal Red Fort and huge sandstone and marble striped Jama Masjid mosque. In buzzing Mumbai, watch chaotic cricket games in the shadow of graceful Victorian architecture. Chennai's Fort St George and Kolkata's white marble Victoria Memorial show off more British history. Sikh pilgrims flock to the ethereal Golden Temple in Amritsar, and Hindus bathe in the holy temple-lined river Ganges at Varanasi. Edge past turbaned Rajasthanis to gaze at Jaipur's pink-hued palaces and forts.


Mosaic of landscapes
Find your own piece of palm-tree tranquillity or packed party resort on Goa's beaches, and brave fairground rides on Mumbai's Chowpatty Beach. Himalayan slopes around Manali provide dramatic skiing and snowboarding spots. Energetic types can trek monastery-dotted Sikkim in the verdant north-east, and enjoy a brew at adjacent hill station Darjeeling. Charter a rice barge to cruise some of Kerala's 900km of waterways. Wildlife lovers can spot tigers and 600 varieties of birdlife in Corbett National Park.


Regional flavours
Taste the country on your Indian holiday. Rich murgh makhani (butter chicken) is devoured in Punjab, and Hyderbad loves its biryani with layers of meat, rice and nuts. Snack on bhelpuri (crunchy rice with tamarind and chilli) in Mumbai, and in coastal Kerala try molee (fish cooked in coconut). Breakfast on dosas (spicy pancakes) in Chennai and refresh yourself with yoghurt drink lassi and sweet milky chai.
Colourful shopping
India's raucous markets are a delight. India's top fashion designers have their boutiques around Mumbai's Colaba Causeway alongside souvenir shops with tiny wooden elephants. Varanasi is famed for its silk brocades and colourful bangles, and you can see artisans working on miniature paintings of royal scenes in Jaipur and Jodhpur. Choose handicrafts from throughout India at Delhi's fixed-price government emporiums.


Culture and celebration
The country is awash with religious and cultural celebrations. Track down art and theatrical events at Mumbai's Kala Ghoda Arts Festival. The nation's best beasts are on show at Pushkar Mela with camel races and cows for sale. A week-long festival of traditional song and dance takes over Hampi's ancient temples, and the skies light up for Diwali, festival of lights. Join the razzmatazz of the Indian Premier League's Twenty20 cricket tournament in major cities.
Discover
Find your perfect holiday in Mumbai
From 1070 hotels.