A Newcastle travel guide – famed nightlife and urban renewal in fun-loving Geordie heartland
A Newcastle travel guide – famed nightlife and urban renewal in fun-loving Geordie heartland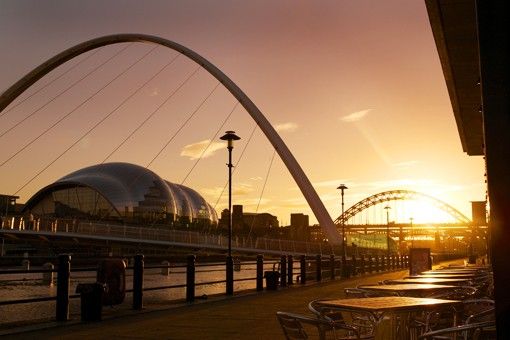 From trendy nightspots to Victorian architecture, on a Newcastle city break you'll discover a city that mixes an easy-going sense of fun with a rich historical heritage. Book a Newcastle hotel and explore the home of Geordie culture for yourself.
For art's sake
Newcastle is no longer just synonymous with its coal mining past as the ever growing roster of cultural landmarks testifies. Visit the Baltic Centre for Contemporary Arts for an eclectic line up of events and exhibitions. The Metro Radio Arena regularly attracts leading music acts to the city and the Victorian Theatre Royal presents a season of works by the Royal Shakespeare Company.


Party after dark
Newcastle's reputation as a centre for nightlife is famous. The touristy Bigg Market draws more than its fair share of attention but those who venture to the Quayside are rewarded with a number of relaxed bars and restaurants. Jesmond used to be all about the student population but is now home to a classier scene offering a slightly more sophisticated tipple.


Shop 'til you drop
As the largest city in the region you can expect to find some excellent shopping opportunities. From the Edwardian splendour of the Central Arcade to the traditional-style Grainger Market and the huge out of town Metro Centre, Newcastle has enough shopping options to satisfy every taste, and budget.

Discover
Find your perfect holiday in Newcastle-upon-Tyne
From 380 hotels.